How to run a successful Casino Party for a charitable organization.
To begin, each guest will be allotted play money or chips to play at the gaming tables. If guests want to buy additional money, the Buyer can set up a "bank" in which guests can donate to the cause to receive more play money.
A Casino Party is a popular and unique way to draw guests to your event. It's interactive entertainment that will get the crowd mingling and roving from game to game. While the Casino is going on and your guests are focused, it's also a good opportunity to run some other/extra games to generate additional donations like 50/50 raffles, silent auctions, reverse raffles, lottery trees, money trees, treasure chest keys, etc..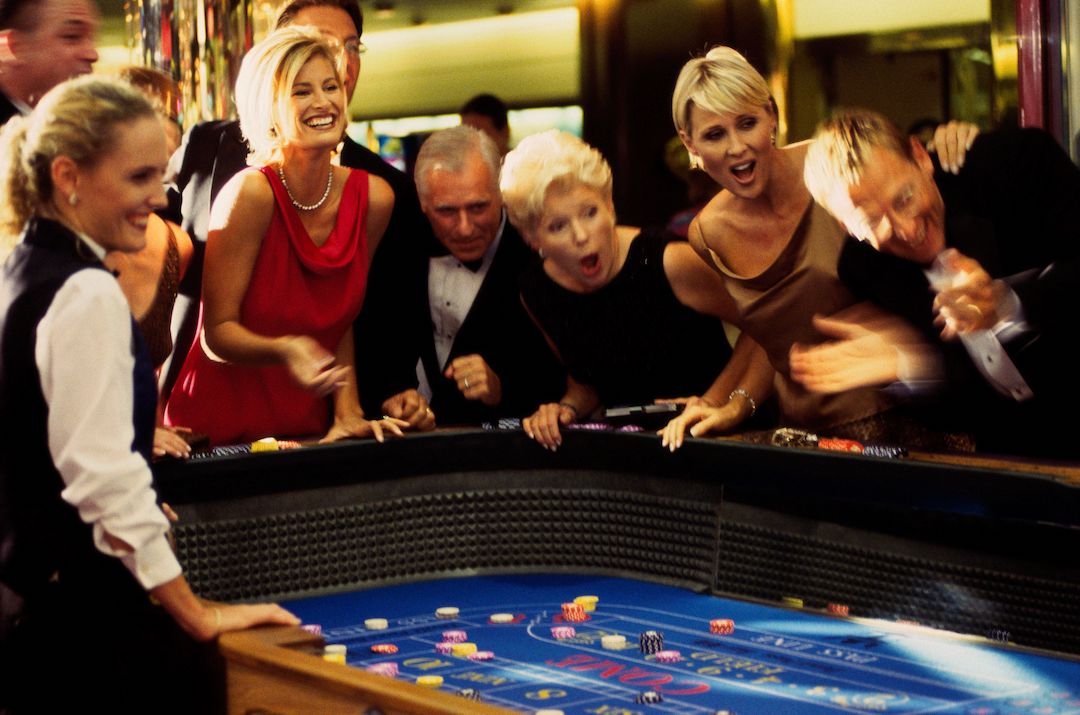 Sponsorship Opportunities
Each casino table – or the entire Casino itself – can be individually sponsored by a local business.
Each table can be branded with a sign for the sponsor(s).
Dealers can wear branded shirts of the sponsor(s).
Someone from sponsor(s) company can even step in and be a "celebrity dealer" and help make that connection with guests.
Packages feature a mix of all the popular games
Including Craps, Roulette, Blackjack, Blackjack Switch, Let It Ride Poker, Classic Poker, Texas Hold'em Poker, Big Six Wheels, Money Wheels, authentic Slot Machines, along with many choices for unique "add-ons" to your event. You can choose from our tabletop games (we create the games with authentic casino lays using 6-foot banquet tables you provide), or have us bring our actual free-standing premium tables.
Event Flow We have created an easy to follow event flow formula
Get Your Fun Money
Our money system is based on $1,000 increments, which is the minimum bet. Each guest begins with $10,000, which equals 10 individual bets of $1,000 each. We provide you with Cash Coupons (business size cards), each worth $10,000. One card is allocated to each guest prior to the start of the casino.
Pick a Game
To begin playing, guests present their cash coupon to the dealer of their choice at any of the gaming tables in exchange for $10,000 in chips or play money bills. Our dealers are trained and certified on the rules of each game, so even a gambling novice can play – and win! If you have guests who have never gambled before, our dealers will help teach and lead them through their game of choice.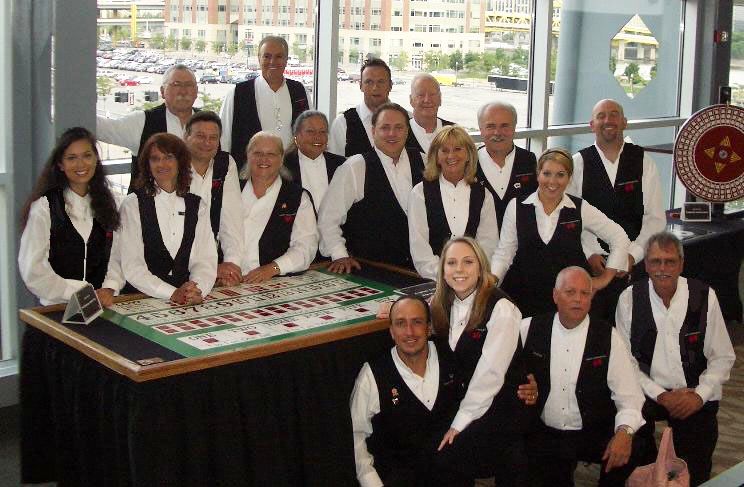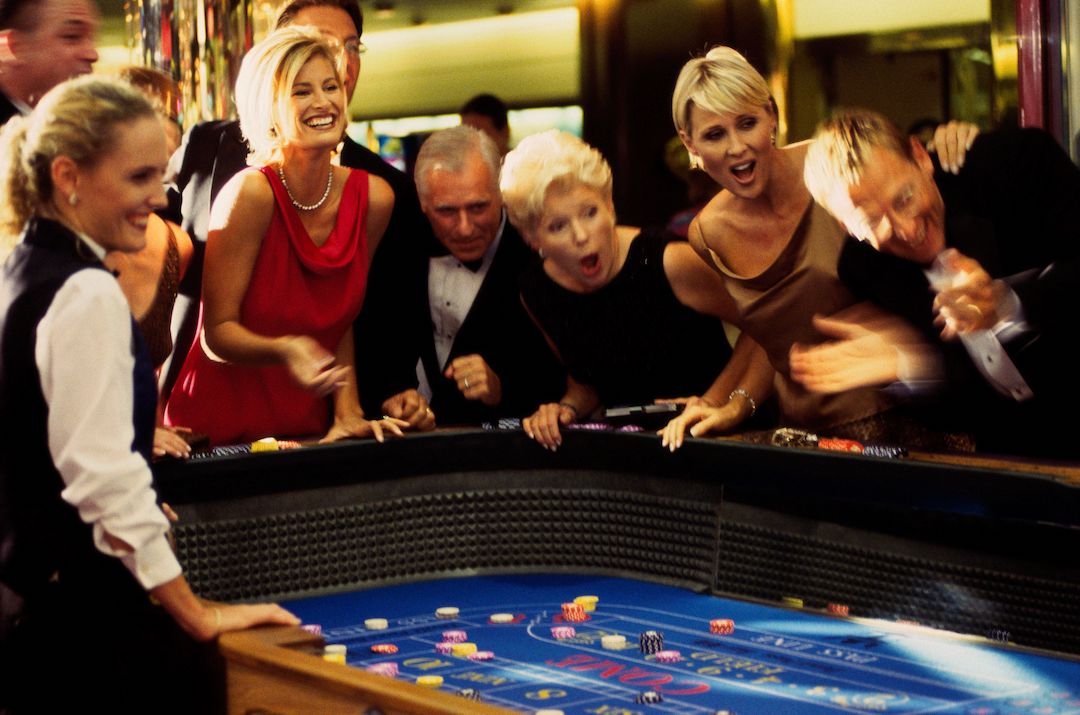 Place Your Bets
As Casino Parties are very interactive, guests can move from game to game or settle in at their favorite. Our dealers are friendly and entertaining, and will help create a comfortable, relaxed atmosphere where guests can meet one another and share the common goal of winning and having fun. This is not your local casino with unfriendly, stern dealers. Our dealers are mini-entertainers – ensuring each table is exciting!

Our goal is to make it easy and fun for you and your guests.
Convert Winnings
At the conclusion of the gaming period, dealers can convert guests' winnings. We use a 5 to 1 ratio conversion (for every $5,000, guests receive 1 raffle ticket) with a maximum of 25 raffle tickets per guest. We provide double style raffle tickets that guests will split, keeping one half and distributing the other for chances at your prizes.
Win Prizes
There are a few options as to how guests can use those winnings such as holding a live auction or awarding the biggest money winner. We always recommend a raffle – where all winnings will be converted to raffle tickets good for prizes you provide. This helps embrace the entire crowd and gives everyone a chance to win. Even those who chose not to play the games can cash in their cash coupon for raffle tickets.
How to Give Away the Prizes
General Raffle – all tickets are collected into one big raffle bowl or raffle drum (we can provide one for you).
Chinese Raffle or Individual Raffle – each prize has an individual bowl that guests can select or they can lobby for a certain prize by placing all their tickets into one certain bowl.
Mystery Raffle – each prize is wrapped or concealed, making the prize reveal another part of the fun and the excitement.
If requested, we can even customize a raffle. Whatever you choose, we can help guide you. Most buyers like to purchase their own prizes but we can help you with that as well, if needed. Prizes don't need to be elaborate for guests to want to participate and win, but having at least one prize gives a fun and purposeful conclusion to the casino. The raffle is often run by you, but if needed, we can provide an emcee for the event.
A Casino Party is easy, fun and most importantly, your guests will love it!
Our experienced team is here to answer any of your questions.